Wow, I loved the pork chops prepared this way. They were so good, quick and really easy to make with wonderful results. The pork was perfect, tender and juicy with a lovely apple glaze. The apple glaze was so good; I'll be making this again and again, can't wait to try it on chicken. Thank you for another wonderful meal.
Gerry
These are definitely 5-star!! These are my grand son's favorite cookies and he told me repeatedly that these were the best snickerdoodles that I've ever made. Thanks for making me a hero at home, Karen. This is now my go-to recipe and is already added to my Best of 2017 cookbook.
Lazyme
Recently I posted a recipe on Recipezaar that I found in a fundraiser cookbook, Creamy Garlic Pasta. I play tag games on Recipezaar and Food, Friends & Fun Forum, in which players make each other's recipes and review them. After 2 of the game players made...
read more
A few months ago, I realized that an errand was going to land me about 10 minutes away from Kimmswick, MO, so I decided to turn it into an opportunity to visit this historic town for the first time. Kimmswick is only 1/4 square mile just south of the St. Louis...
read more
Traveling with your dog can be a lot of fun, but it's important to be prepared for the challenges you will face. While locating dog friendly hotels was the first thing I focused on when I planned my 4,000 mile road trip across 9 states earlier this year, I discovered...
read more
Before you pack up your car for an overnight road trip with your dog, you need to carefully consider the hotel where you will stay. Will the hotel allow my dog to stay with me? Where will my dog go to the bathroom? What will I do if my dog barks at night? These are...
read more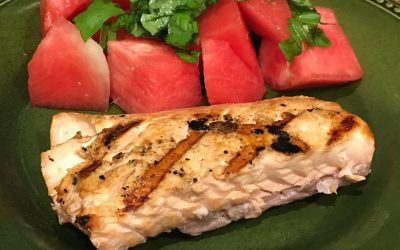 Last fall I shared that I'm back into cooking and plan to share my favorite discoveries. While I originally planned to share these recipes monthly, it seems I'm going to give you my favorites every few months. This time, I've got recipes I made and LOVED from May and...
read more
Last fall I shared that I'm back into cooking and plan to share my favorite discoveries. I shared my favorite recipes I found online for 3 months, then got busy with real estate (I'm an agent). This list of recipes too good to not try goes back a few months. None of...
read more
For the last few years, I've been pinning my favorite recipes I found across the web to my Top Reviewed Recipes Pinterest board. None of these recipes are mine. Many I found from playing cooking games with friends in our Food Friends & Fun forum. Others I found from...
read more